On November 9, from 3.30pm to 5pm (CET), the WeWorld Index 2021 will be published. Guests coming from the field of international cooperation and the institutions will join the event, which will be broadcasted in English on WeWorld's Facebook page and YouTube Channel.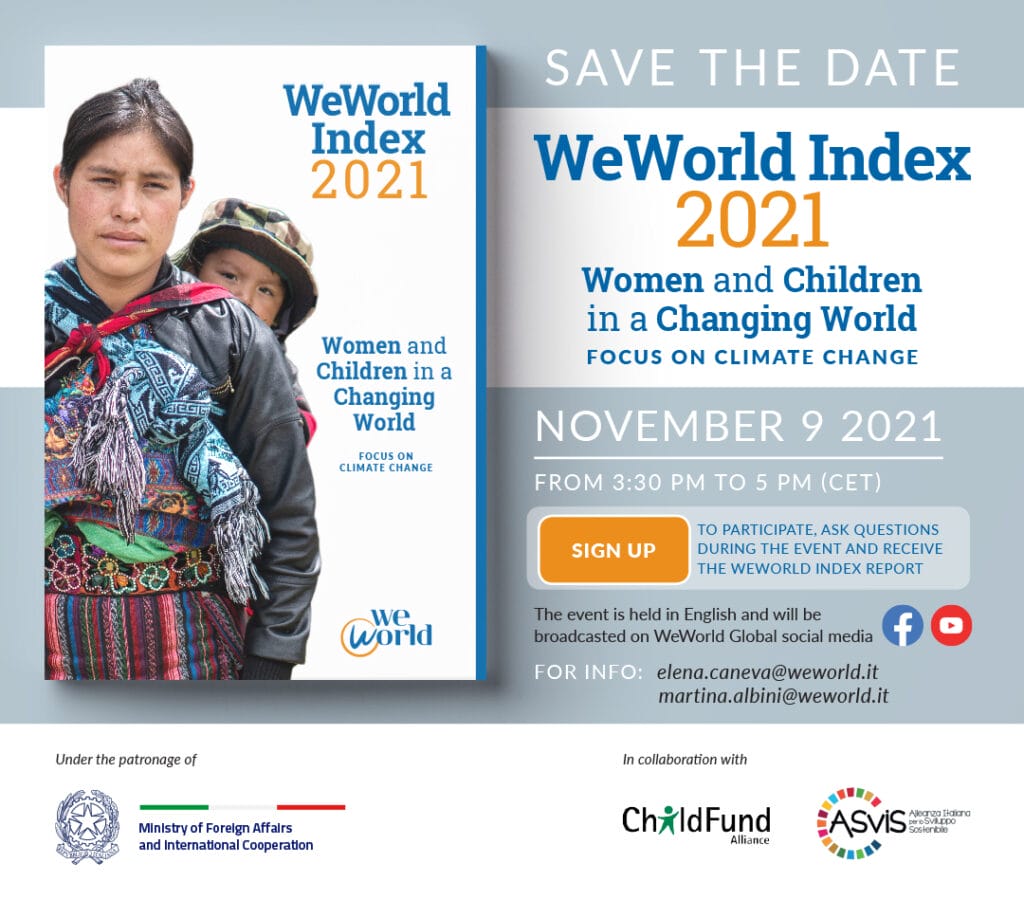 The seventh edition of the WeWorld Index globally evaluates in which dimensions there are forms of inclusion/exclusion of women and children, and captures their living conditions in more than 170 countries in the world. The Index is composed of 34 indicators, grouped into 17 dimensions, which refer to 4 fundamental areas for the implementation of the rights of women and children: health, education, economy and society, in addition to the environmental and cultural context, which is determinant for the quality of life of these two social categories.
As the previous edition, the WeWorld Index 2021  considers the effects of the Covid-19 pandemic, adding 3 new indicators to the pre-existing 34. In order to integrate quantitative data, the Index is enriched with interviews to witnesses and experts who illustrate, for their direct knowledge, qualitative aspects that numbers alone would not be able to provide.
On the occasion of COP26, the Focus of the 2021 edition will be dedicated to climate change and to its effects on women's and children's living conditions.